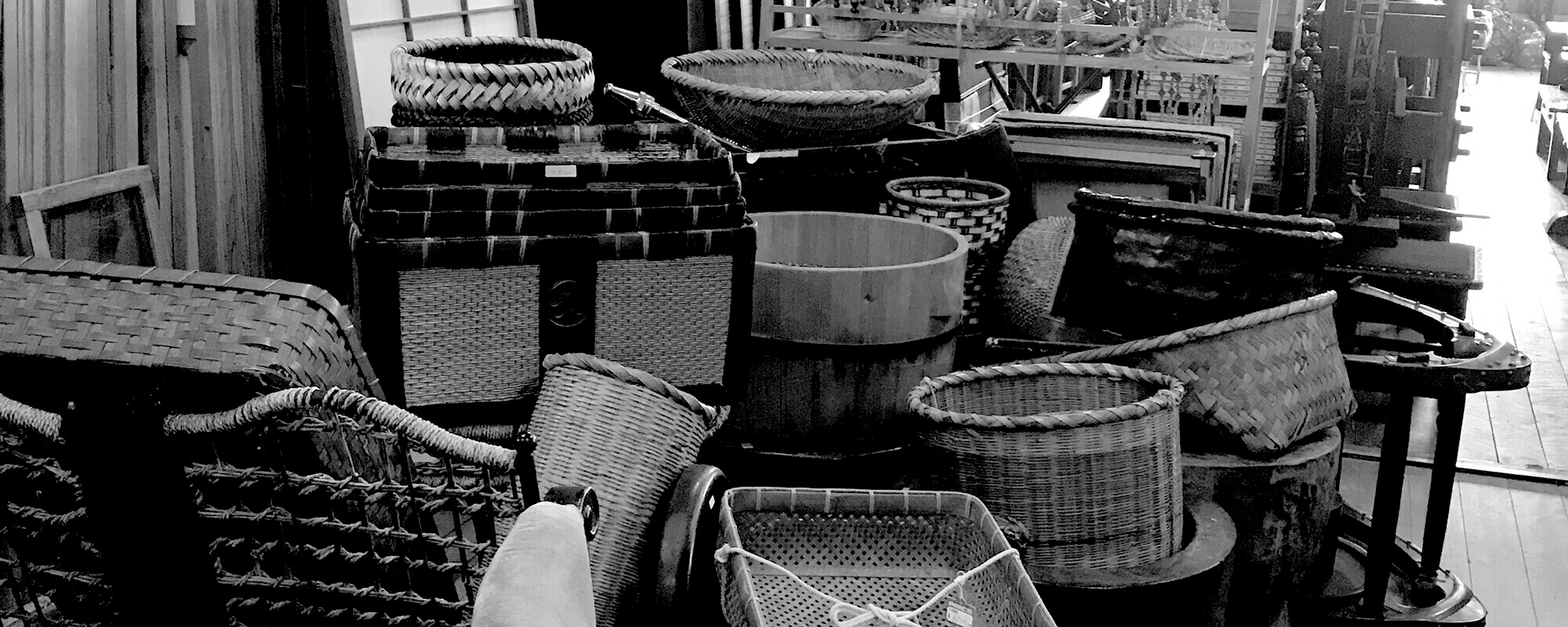 The statement of STILLIFE
FUTURE PAST
 過去と未来。時間が逆行することがなくとも、私たちの想像力は時間を超えることができます。過去を探究し、未来を創造する。
 かつて使われていた「古民具」と呼ばれる生活の道具たちは、私たちに語りかけ引き寄せる不思議な魅力を持っています。そうして出会った古民具を用いたものづくりをSTILLIFEと名付け2018年から制作を始めました。
The past and the future. Even if time only moves in one direction, our imagination can extend beyond its limits. Explore the past, create the future.
The traditional folk tools once used in everyday life carry a mysterious charm that draws us in closer. Using old tools I encountered in this manner, I began producing works for the STILLIFE collection in 2018.
 古く朽ちた道具たちは長い時の中で何かを失い、何かを身にまとっています。「どこか魅力的な何か」は曖昧でいて確かにそこに在るもの。ある人には新鮮な出会いに、ある人には邂逅の中にある郷愁として。
 時間という概念を生み出した人類の智恵は、実像のない曖昧な感覚を言語化/数値化することで人間という社会生命を形成しました。さらに尽きることのない想像力は、「神」を初めとする信仰を産み、物語という文脈を誕生させました。日本文化の歴史の中で信仰という想像力は森羅万象にモノ語りを見出し、八百万の神や精霊を見立て、山や海と共存する生活の中でそれらを敬い礼を尽くす文化を育みました
 私が古民具に共鳴しモノヅクリを行うことができるのはこうした文化の中で育ったという背景があり、先人たちが渡してくれた創造の力があるからです。それは日本独自のimaginationとして世界の人々を引きつける引力として、私が子供たち、さらにその子供たちに伝えることのできる「日本の物語」という創造の一端であることを希求してSTILLIFEの創作を続けていきたいと願っています。
As time has passed, elements of the old, decaying tools have been lost, while others have been gained. The idea that there's "something attractive in there, somewhere" may appear ambiguous, yet it conveys an element of certainty. For some people this may result in a fresh encounter, while others, by chance, may feel a sense of nostalgia.
The wisdom of human beings, who developed the concept of time, gave form to our social existence by verbalising and quantifying ambiguous sensations. Our limitless imagination gave rise to beliefs, starting with deities, and narratives began to emerge. Within the history of Japanese culture, this imagination led to a belief in shinrabansho (all things in the universe), which includes the narratives of things and identifies countless deities and spirits, while a culture of respecting them developed through living in coexistence with the mountains and the sea.
Growing up within this culture laid the foundation for my relationship with old folk tools and pursuit of craftsmanship, which results from the creativity inherited from my ancestors. Unique to Japan, this imagination has the power to attract people from all over the world. As one element of the story of Japan, I want to continue developing the STILLIFE collection for my children, and their children after them.
Video by Nik Van Der Giesen