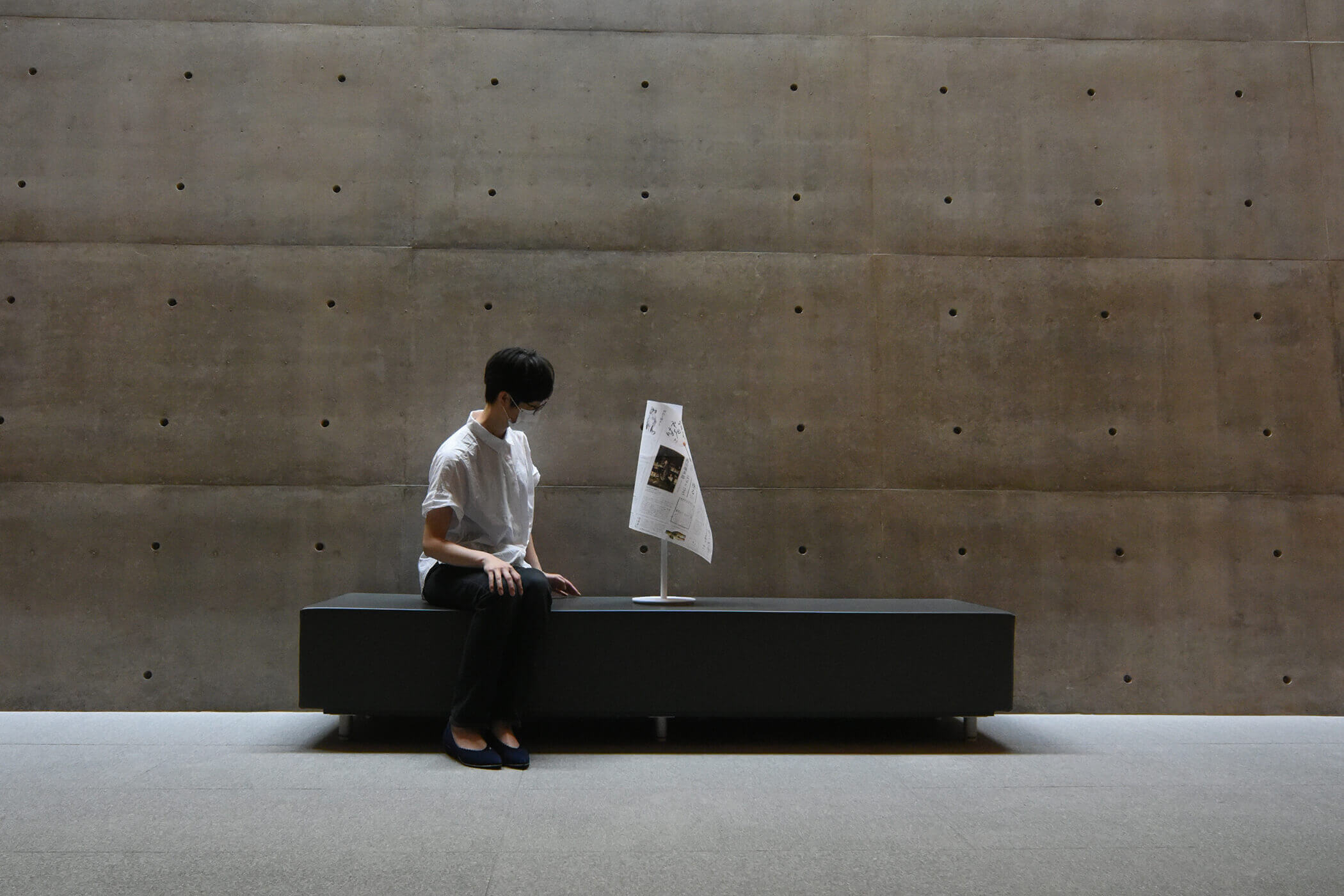 Kiten
Academic Supervision: AMANE LLC.
Art Direction and Design: Ryosuke Harashima

ソーシャルディスタンスを活かす。
人の間に置く学術サインプロダクト Taking Advantage of Social Distancing.
A New Sign Product placed between people
 2020年から起こった新型コロナウィルスの流行。公共空間の運営・維持において苦境に立たされたミュージアムやライブラリまたは文書館などの施設の文化活動を後押しするために「キテン・プロジェクト」を立ち上げました。「文化を植樹する」ことをコンセプトに木をイメージしたデザインは、ソーシャルディスタンスによって現れた公共空間の隙間を活用し、学術資料の情報発信をする"起点"になることを意図しています。文化施設と人々を繋ぐ学術資料の存在意義を示し、その社会的活用をテーマにしたプロダクト「キテンの木」をもって、低迷する文化活動の再活性化を目指します。
During the COVID-19 pandemic which occurred since 2020, "Kiten Project" was launched to support cultural activities in museums, libraries and Archives that were facing difficulties in operating and maintaining public spaces. The tree designed with the concept of "planting of culture" is aimed to become "Kiten", a starting point, of offering people information on academic materials using the vacancy that emerged in public space as a result of social distancing. "Kiten Tree" aims to revitalize a decline in cultural activities. Through its social application, this product seeks to demonstrate the important connection between academic materials, cultural facilities and people.
The name "Kiten" has a double meaning. In Japanese, the phrase "Kiten" means starting point, the place where things begin. Additionally, "Kiten" could also mean "to exhibit a tree".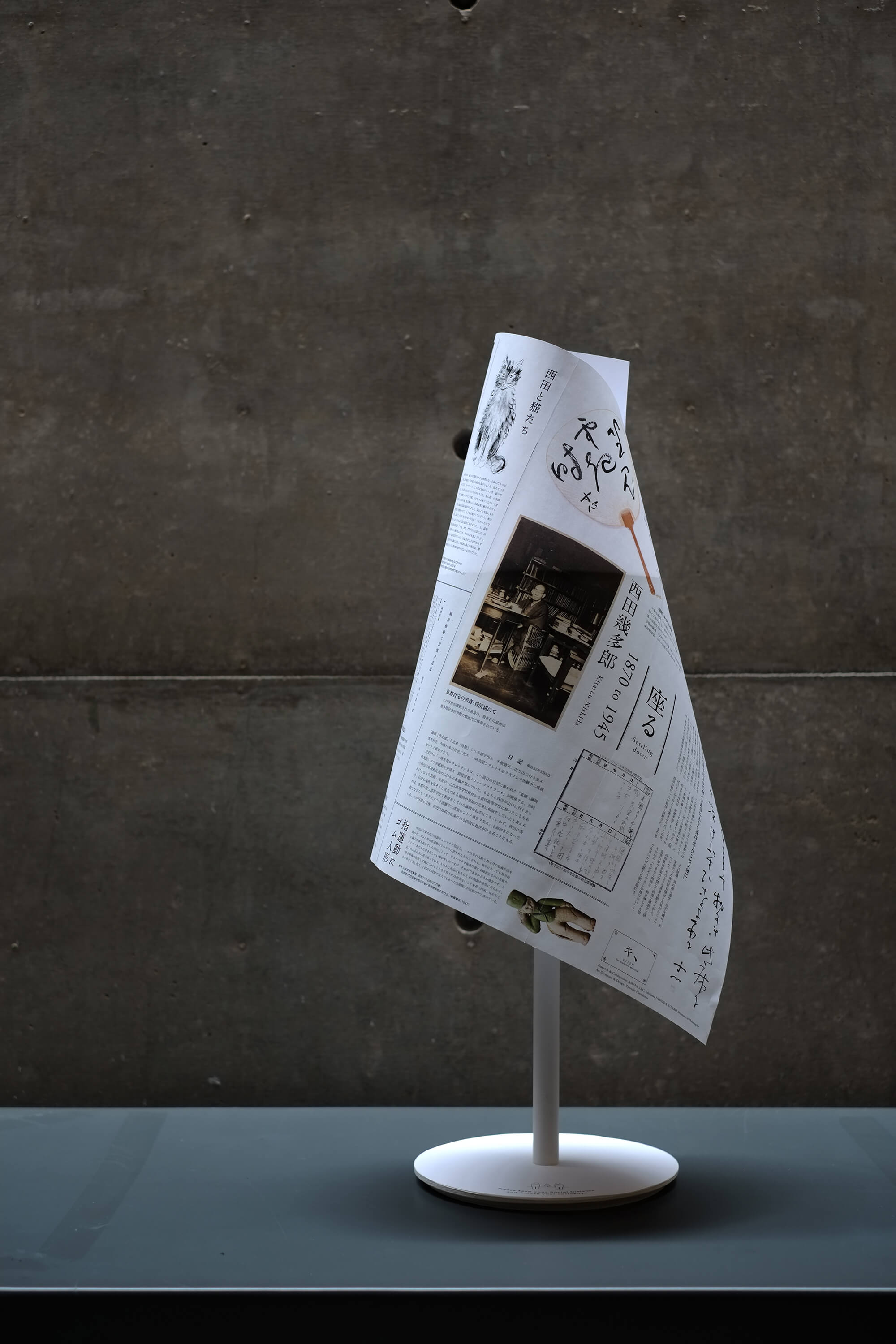 キテンの木
Kiten Tree
 「キテンの木」は、当該施設でベンチやテーブルに「利用禁止」や「×」といった人を拒絶するコミニケーションを施す代わりに、人と人との距離を保ちながら、ポジティブなメッセージを発信できるツールとして発案されました。
The "Kiten Tree" was innovated as a tool for carrying positive messages while keeping social distancing, instead of using signages which convey rejection of people, such as "unavailable" or "X" on benches and tables at the facility.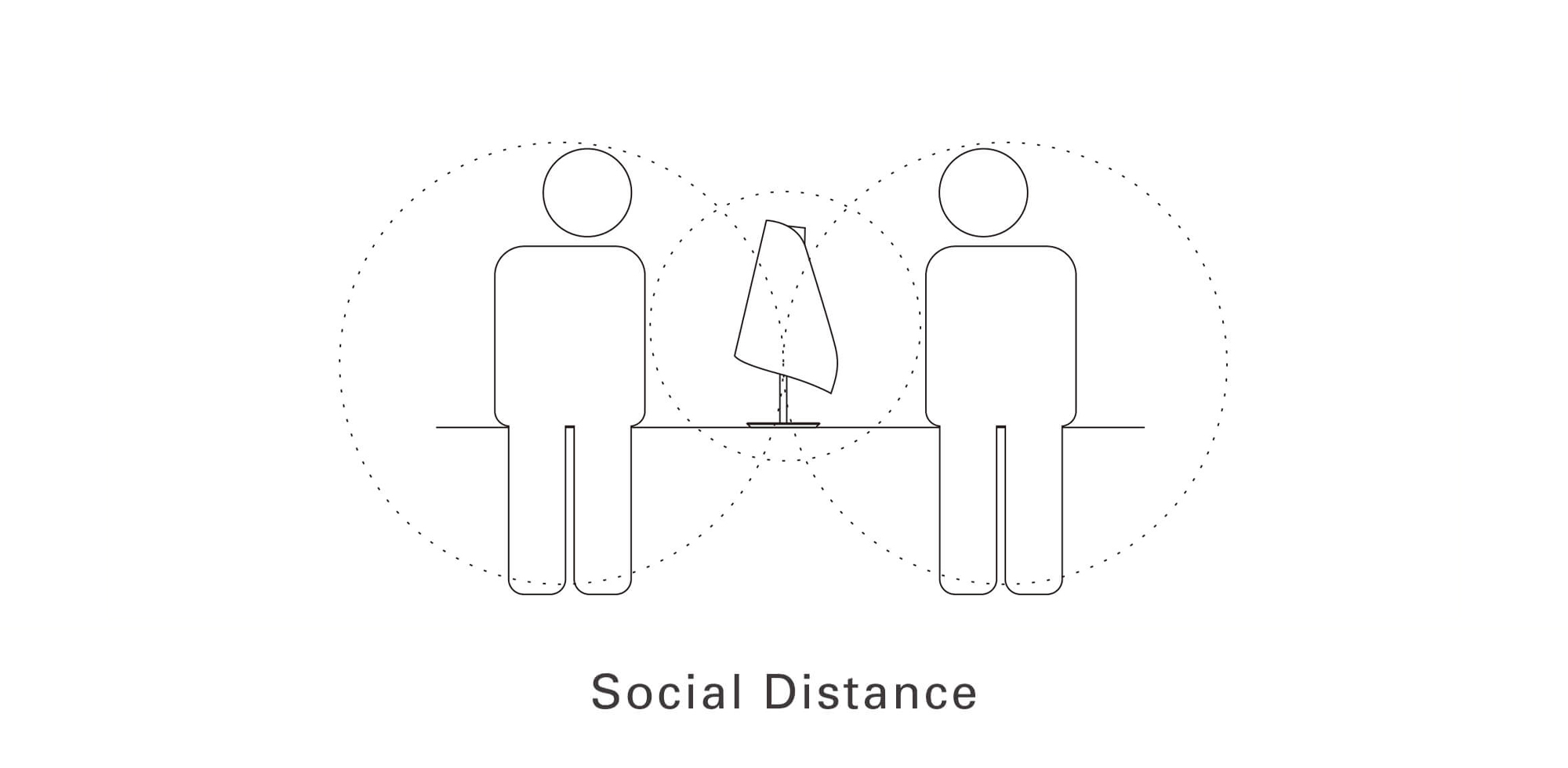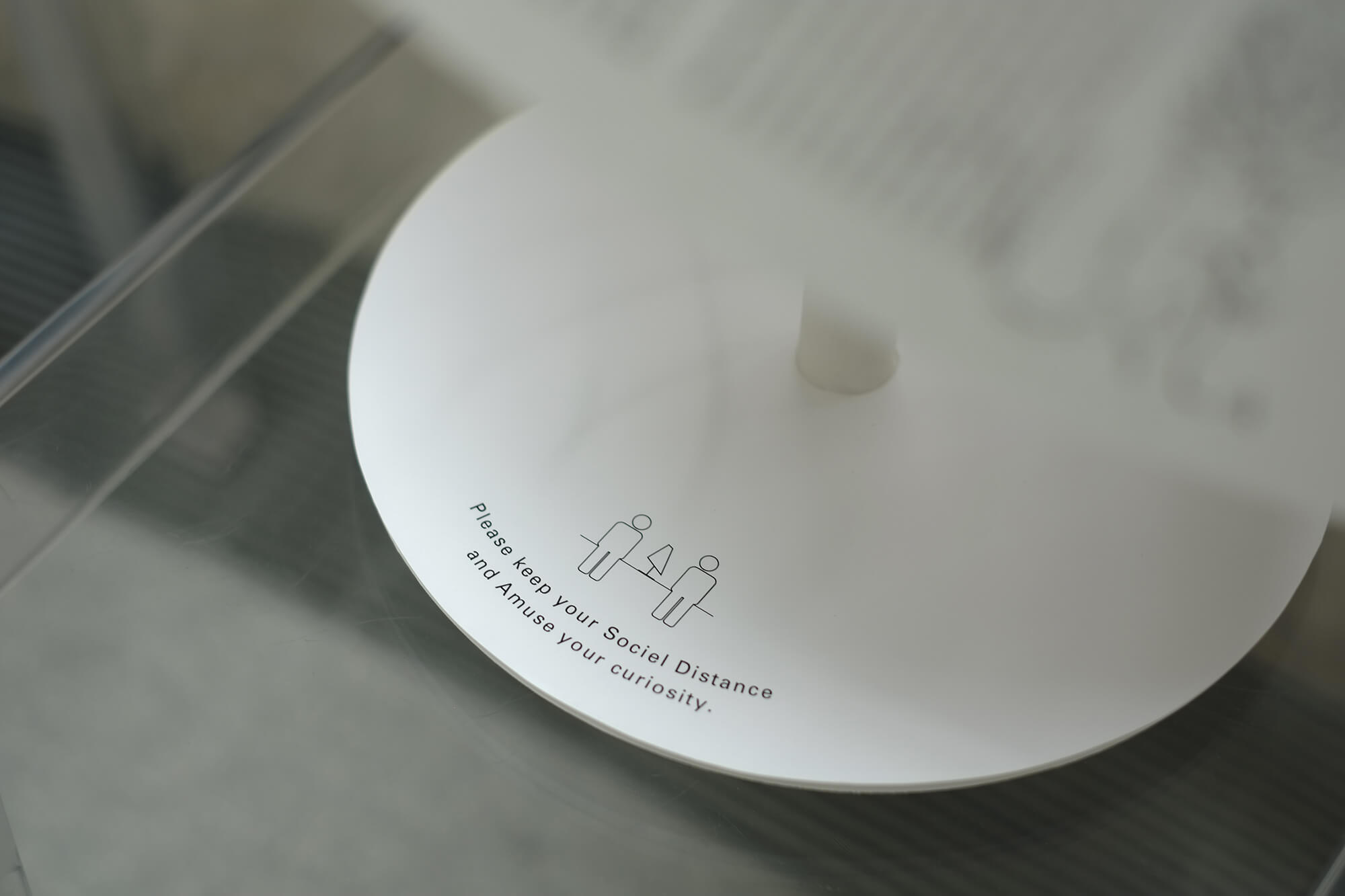 キテン・プロジェクトを通して、クリエーターと資料所蔵施設の学芸員・司書が連携し、さらにレストラン・カフェ・病院など多様な施設での使用も企画。学術とデザイン双方において豊かな表現と安心安全な公共の環境づくりの実現を目指します。
The creators, together with the curators and librarians of the facilities that hold the academic materials will collaborate through the Kiten Project, and plan to utilize those materials in various facilities such as restaurants, cafes, and hospitals. The project aims to create a safe and secure public space with rich expressions in both academic and design.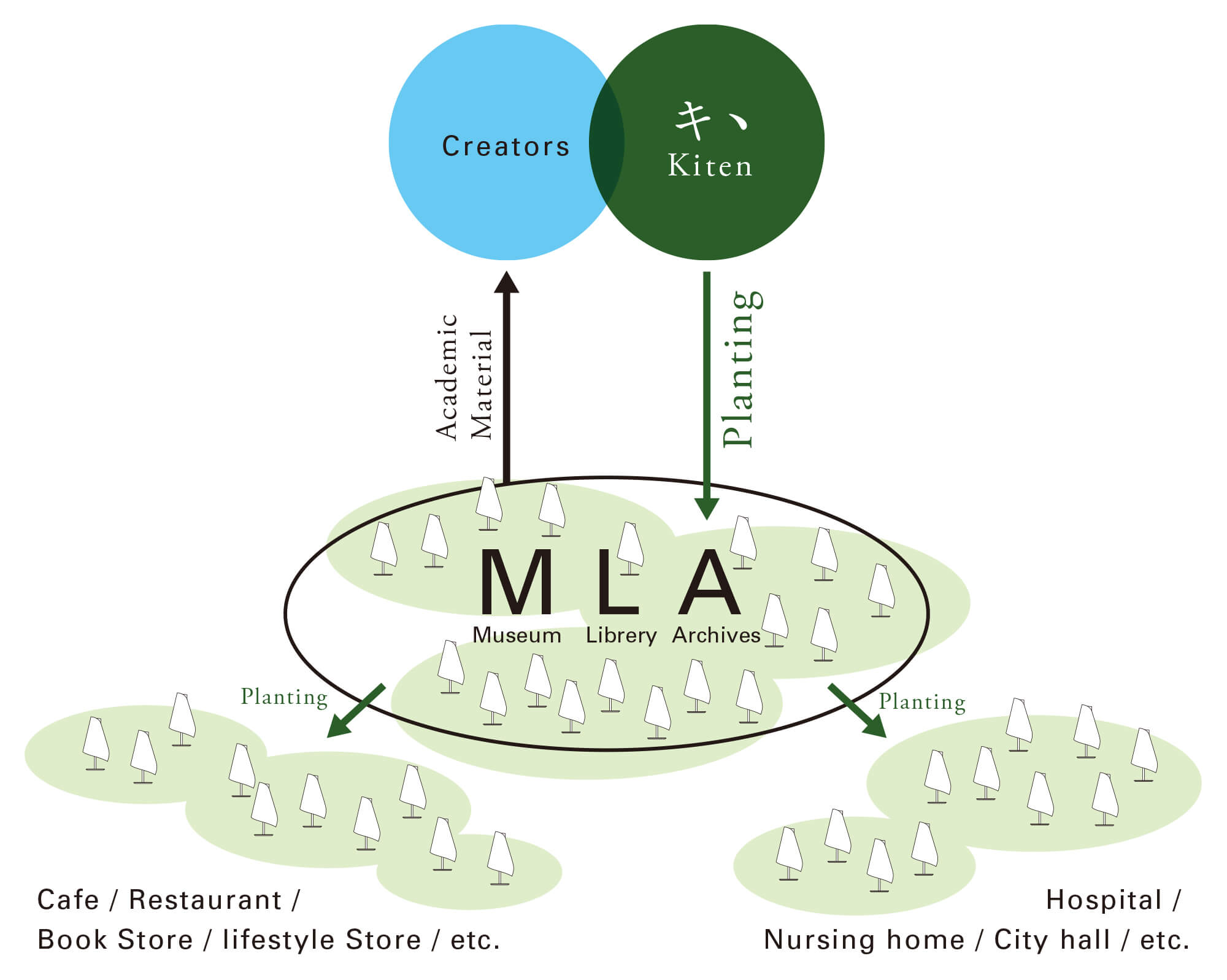 キテンの葉
学術×デザインの葉
Kiten Leaf, Academy and Design
 木に掛けるのは、文化施設が保管している学術資料のデジタルアーカイブを使って制作される「キテンの葉」。 通常では展示する機会の少ない資料を選ぶことで、幅広い資料活用と、施設を訪れる人々に新たな体験と気づきを提供する機会になると考えています。
A "Kiten Leaf" hanging from the "Kiten Tree" is produced using content from digital archive of academic materials kept in cultural facilities. By selecting materials that rarely get the chance to be exhibited, the project will offer visitors an opportunity to gain new experiences and valuable insights from a wide range of materials.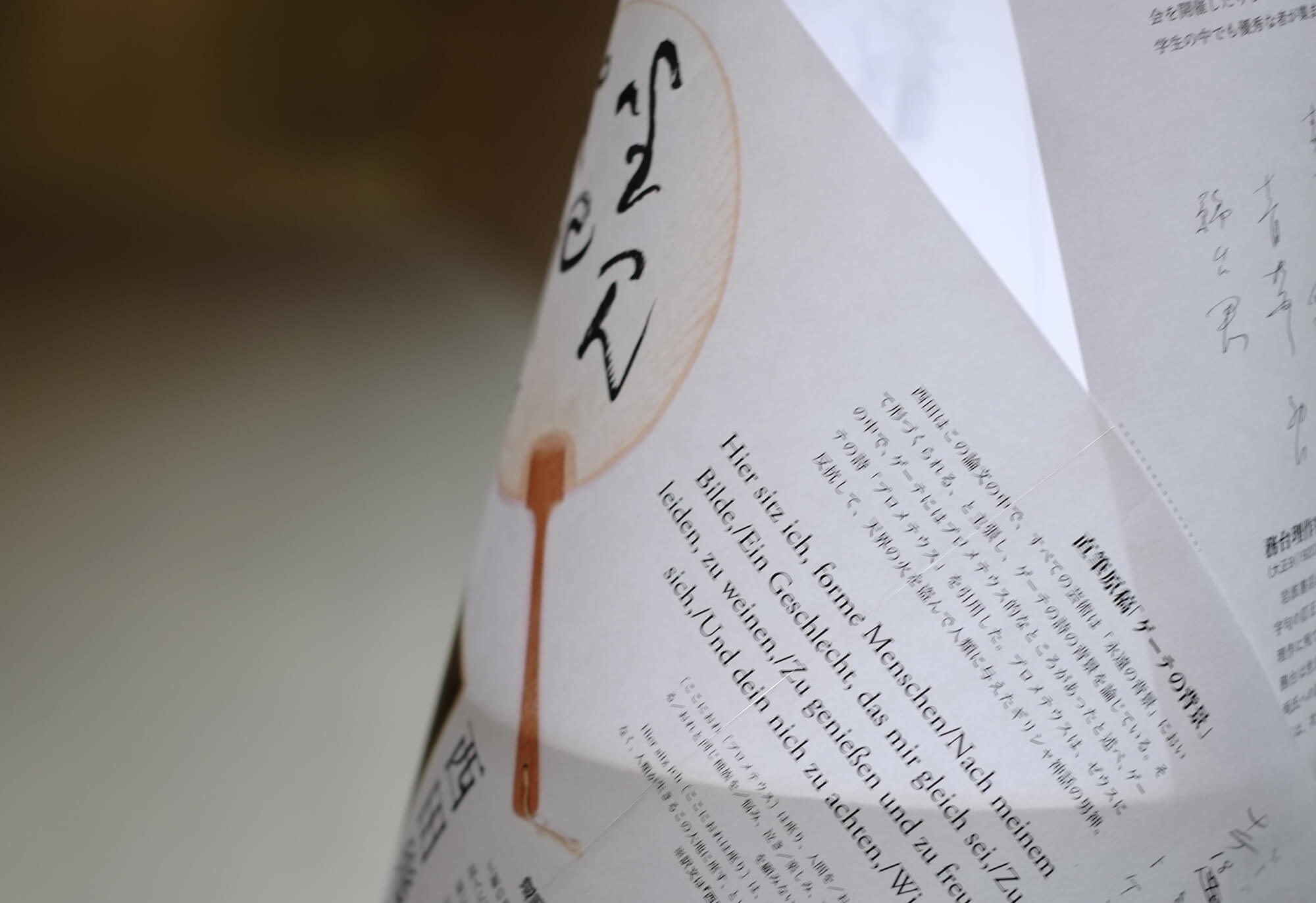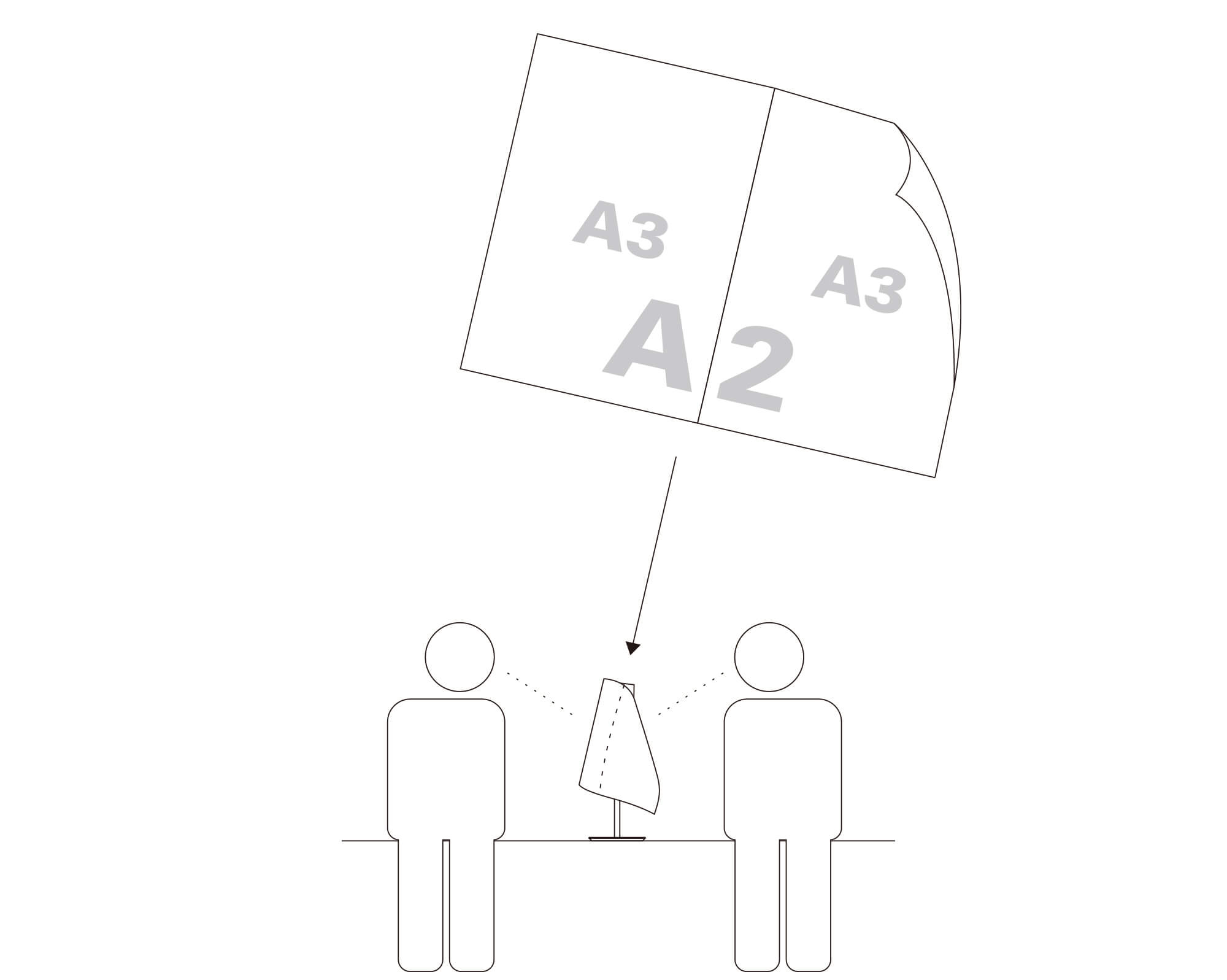 「キテンの葉」制作例1:西田幾多郎記念哲学館
「座る」と「善の研究」をテーマに資料を編集した内容でレイアウトを作成。コロナ禍の影響で展示が難しくなった資料からも素材を選択。

"Kiten Leaf" Example 1: Ishikawa NISHIDA KITARO Museum of Philosophy
The layout was based upon materials put together on the theme of "sitting" and "An Inquiry into the Good". Materials were also selected from subject matters that were difficult to exhibit due to the effects of the COVID-19 crisis.

「キテンの葉」制作例2:大阪市立中央図書館
同図書館所蔵資料から近代建築にまつわるものを編集。同図書館HPでデジタルアーカイブが公開されているため、紙媒体からウェブの流れでより深く資料の情報の検索を行うことができます。

"Kiten Leaf" Example 2 : OSAKA Municipal Library
We compiled materials from the library's collection related to modern architecture. Since the digital archive is available on the library's website, the reader can easily move from a print to web medium for a more in-depth search on the subject matter.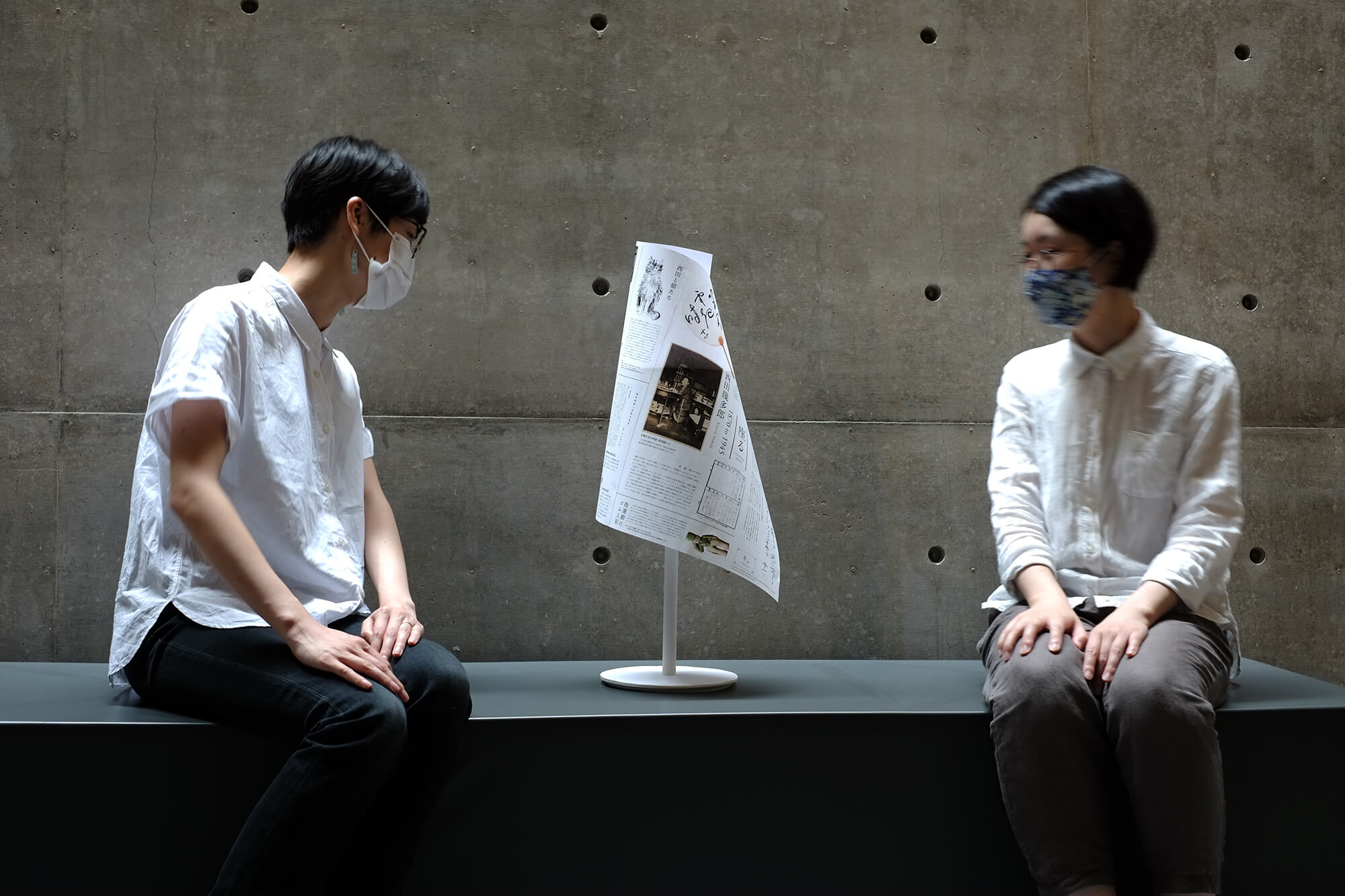 【キテンプロジェクトに関するお問い合わせ先】
合同会社AMANE
担当:小川、堀井美里
E-mail: kiten@amane-project.jp

【Contact Information for Kiten Project】
E-mail: info@ryosukeharashima.com